So after stumbling upon The Godfather on Bravo last week I decided that I should really just sit my ass down and watch this movie. It seemed pretty ridiculous that a person such as myself - who watches movies endlessly - has never seen this movie!
I watched it, and yes it was awesome but that's not what this journal is about. This is about the fact that Al Pacino was a fucking HOTTIE BONES back in the day. Nice face, nice yes, good hair. He had it all (except height). Even my mom had a fangirl moment when she walked in and saw me watching this movie. So my question here is WHAT THE HELL HAPPENED TO THIS MAN?! He went from being a seriously schmexy biotch to being a scary old man. Age is a bitch.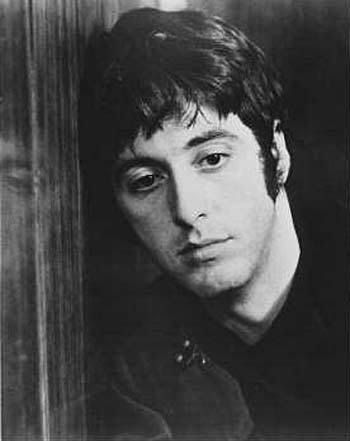 Check out those sideburns. YUM!